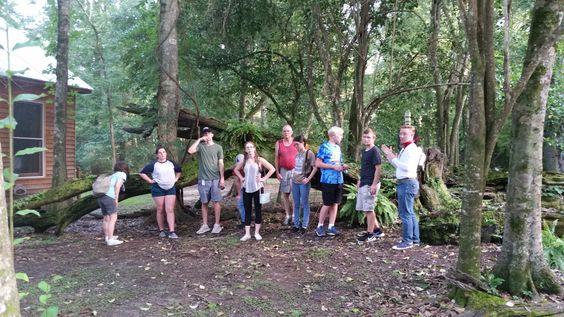 "Share a memory of a person who had a major impact on your youth." This was the instruction given at a recent gathering of pastors. One by one, we went around the table and described someone who influenced our life in a positive way. What struck me is how many of us summarized our comments with the following expression of gratitude: "Without his/her influence, I would not be the person I am today." As I described my friend, Harlee, an older gentleman who made a big impression on my young life, I could not help but wonder where God might be inviting GVPC to make lasting investments in our young people.
When I think about Harlee, I remember how he expressed his genuine interest in my life. When I was in junior high, he would stop me in the halls of our church to ask me about my after-school activities. During high school, Harlee would inquire about my future aspirations. And when I came home from college, he and his wife always made a point of inviting me to dinner. Harlee made a lasting influence in my life because he chose to love and encourage me even with all my insecurities and immaturity.
So often I hear conversations focused on a repeating theme: "We need more young people in this church." I could not agree more. But I wonder how many of us purposely stop to talk to our students on Sunday mornings or take the time to learn about their lives. One of the most beautiful sights I can remember seeing in a church was an older woman kneeling down so she could talk to a child and look him in the eye as a sign of respect and love. Children and youth long to be acknowledged, valued, and loved.
As I begin to own up to the fact that I have reached mid-life, I sometimes question what role I might have in a young person's life. At times I feel completely out of touch with popular culture and the temptation is to assume I'm the wrong person or someone else will make a better connection. But then I think about numerous studies on Christian community and Millennials (persons who came of age in the early 21st century). Millennials and young people disdain insincerity; they value substance over show and authentic relationships over the superficial. And that is something all of us can offer, sincere hearts and voices that express interest and love for a young person. So maybe it's time for all of us to find ways to look a child or teenager in the eye and say, "It's so good to see you today because I think you are very important and I want to get to know you." We may never know the results, but we will know we are following the example of a godly saint who made a lasting mark on our life.
Rev. Adrian N. Doll
© Adrian N. Doll, Green Valley Presbyterian Church, 2018